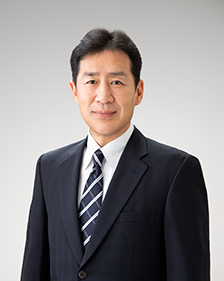 INTEC was established in Toyama in January 1964 as a provider of outsourcing services with its own data processing center. Over the years since, we have worked to realize a computer utility society that enables anyone anywhere at any time to benefit from computers, just as easy as conventional utilities of electricity, gas and water supply are accessed, and we constantly addressed challenges associated with progress. With the support of companies across a broad spectrum of industries, from finance and manufacturing to distribution, services and the public sector, we have grown into a company of more than 3,800 employees with net sales exceeding ¥100 billion on a non-consolidated basis.
These results are undoubtedly a reflection of the support we have received from clients and the community at large over many years. We are deeply grateful for this support.
Client needs are becoming increasingly diverse, complex and sophisticated, and this situation requires adaptability to flexibly deal with all sorts of changes. INTEC seeks to achieve a comfortable digital society and will combine system integration and network integration using technology and know-how accumulated to date to deliver original solutions across Japan to address issues of concern to clients.
As a core company under the TIS INTEC Group umbrella, INTEC plays a leadership role and will strive ever harder to fully demonstrate the composite capabilities of the Group.
I ask all stakeholders for their continued guidance and encouragement.
President
Takayuki Kitaoka