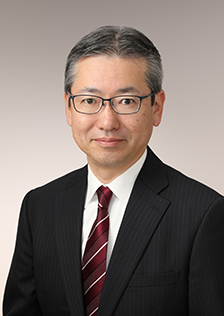 INTEC was established in January 1964 in Toyama, as a provider of outsourcing services with its own data processing center. In over 50 years of history since our founding, INTEC has grown into a company of 3,600 employees with more than 100 billion yen unconsolidated sales through the support of clients in a wide range of industries, including finance, manufacturing, distribution and services, as well as the public sector.
Let me take this opportunity, on behalf of everyone under the INTEC Group umbrella, to express our deep appreciation to clients for this enduring demonstration of confidence in our services.
On July 1 2016, IT HOLDINGS GROUP changed its group name to TIS INTEC GROUP and moved to operating holding company structure from pure holding company structure. INTEC, as the principal Group company, will continuously strives to lead TIS INTEC GROUP in order to take maximum advantage of our group's overall strength.
To address the increasingly diversified, complex, and sophisticated needs of our customers, INTEC will facilitate the development of corporate strength and will pursue new possibilities of IT by enhancing technical capabilities with the passion for quality.
I ask for the continued support and encouragement of all stakeholders.
President
Takayuki Kitaoka